The Oberaigner group of companies has increased greatly in size in the past few years.
The companies in the Oberaigner Group are:
Oberaigner Automotive GmbH located in Laage (Germany)
Oberaigner Blechtechnik GmbH located in Ottnang (Austria)
Oberaigner Powertrain GmbH located in Nebelberg (Austria)
The Group also has a car dealership in Upper Austria. Here we primarily market Mercedes-Benz vehicles.
The Oberaigner group of companies is growing all the time
At the moment we have 3 facilities in our network. The intensive interdisciplinary exchange of knowledge of our employees and the rapid implementation of innovations guarantee our customers high quality and life-long satisfaction with our all-wheel drive conversions and the components developed in-house.
Excellent connection into the traffic network (road, rail, water, and air) ensures the transport of your vehicle worldwide.

Series business
Order processing and production of all-wheel drive systems, transmissions, and other components of the drive train for small and large series production.
In-house and special developments
Development and manufacturing of:
Reduction gear units and deflection gearboxes
Differential locks
Additional transfer case variants
All-wheel drive converter
Conversion of vehicles to all-wheel drive and provision of all-wheel drive variants not offered by Mercedes-Benz, Renault, Nissan, Volkswagen and MAN.
Vehicle manufacturer
In-house vehicle manufacturer of the Oberaigner 6x6, based on the Mercedes-Benz Sprinter.
A car dealership for the Mercedes-Benz, Smart, Chrysler, Dodge, and Jeep brands in Upper Austria.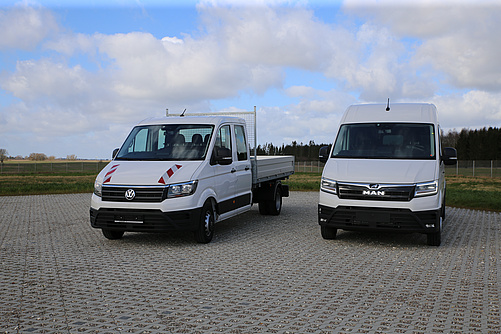 Volkswagen Crafter 4x4/MAN TGE 4x4
Market launch, development and manufacture
Oberaigner 6x6
Vehicle manufacturer of the Oberaigner 6x6 heavy-duty transporter, based on the Mercedes-Benz Sprinter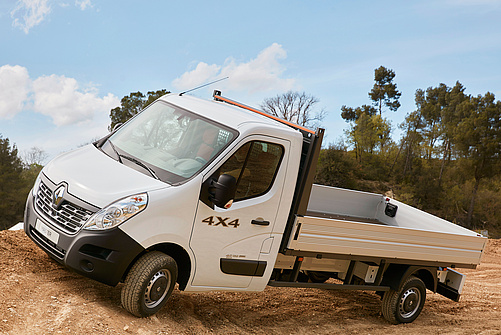 4x4 for Renault Master, Renault-Trucks Master, Opel Movano, Nissan NV400
Market launch, development and manufacture (factory all-wheel drive)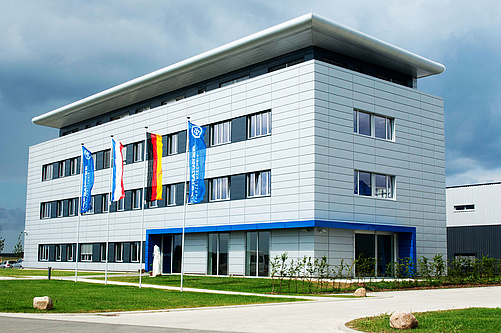 Assembly facility Laage
Founding of Oberaigner Automotive GmbH: Assembly of all-wheel drive vehicles and axles
Volkswagen Crafter
Conversion all-wheel drive, differential locks, off-road reduction gearboxes
Mercedes-Benz G Class 6x6
Development of the 6x6 drive shaft axle for Magna/Mercedes-Benz
Mercedes-Benz Sprinter NCV3
Development and manufacturing of all-wheel drive ("factory all-wheel drive")
Mercedes-Benz Vito/Viano
Development and manufacturing of all-wheel drive ("factory all-wheel drive")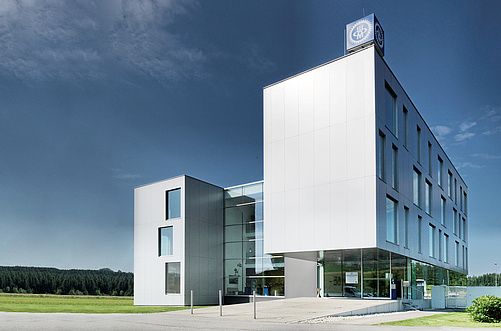 Manufacturing facility Nebelberg
Founding of Oberaigner Powertrain GmbH: Series production and installation of transfer cases and front axle final drives
Mercedes-Benz T1N
Development and manufacturing of all-wheel drive ("factory all-wheel drive"); Special developments
Mercedes-Benz MB100
Development and manufacturing of all-wheel drive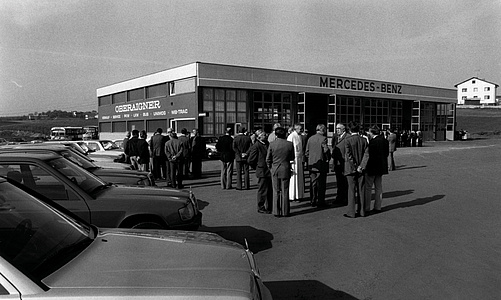 Company expansion
Construction of a new office block in Rohrbach (workshop & vehicle technology)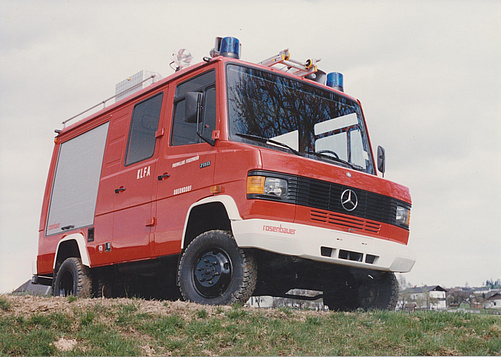 Mercedes-Benz T1
Development and manufacture of rear axle differential locks & all-wheel drive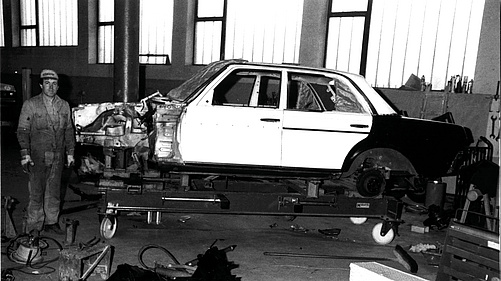 Foundation in Rohrbach (Austria)
Mercedes-Benz sales facility with associated jobbing workshop